Is putting up your Christmas decorations! After going Black Friday shopping yesterday morning (more on that in a moment), the hubs and I put up our holiday decorations, as is our tradition. This year, however, we did not have Elf on in the background (more on that later).
I needed to make a new wreath for the front door this year, as my old one had lasted three years in the Illinois wind and cold and was on its last leg. The details were falling off and it just didn't look good anymore. So I hit up Hobby Lobby's 50% off all Christmas decor sale and scored everything I needed to make my wreath for around $20.
I also made some ornament clusters to hang on the railing leading upstairs: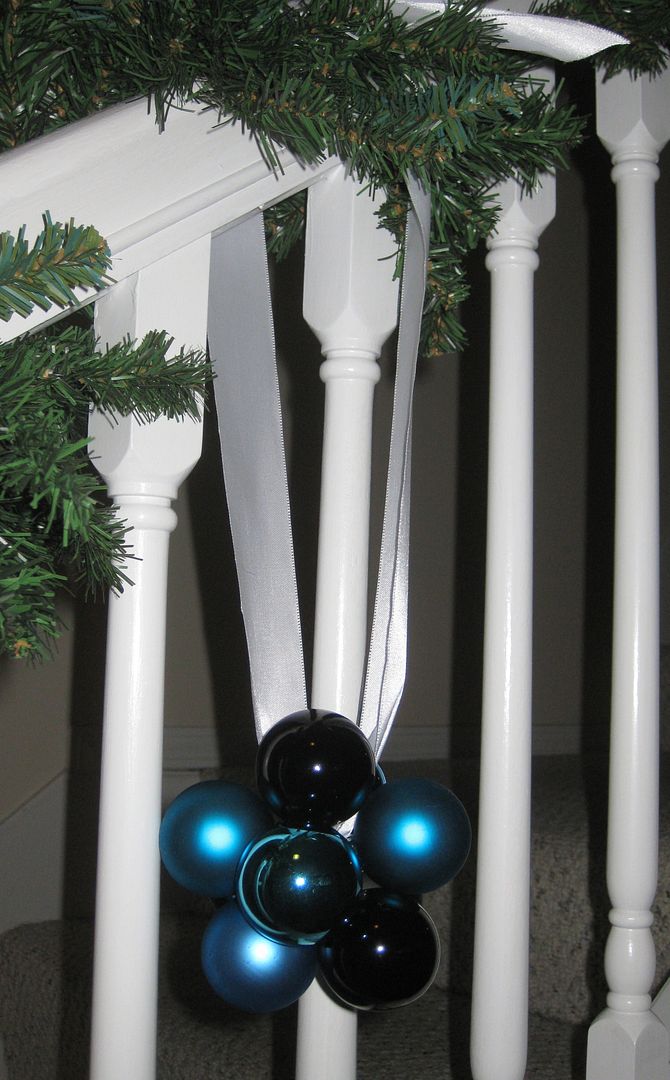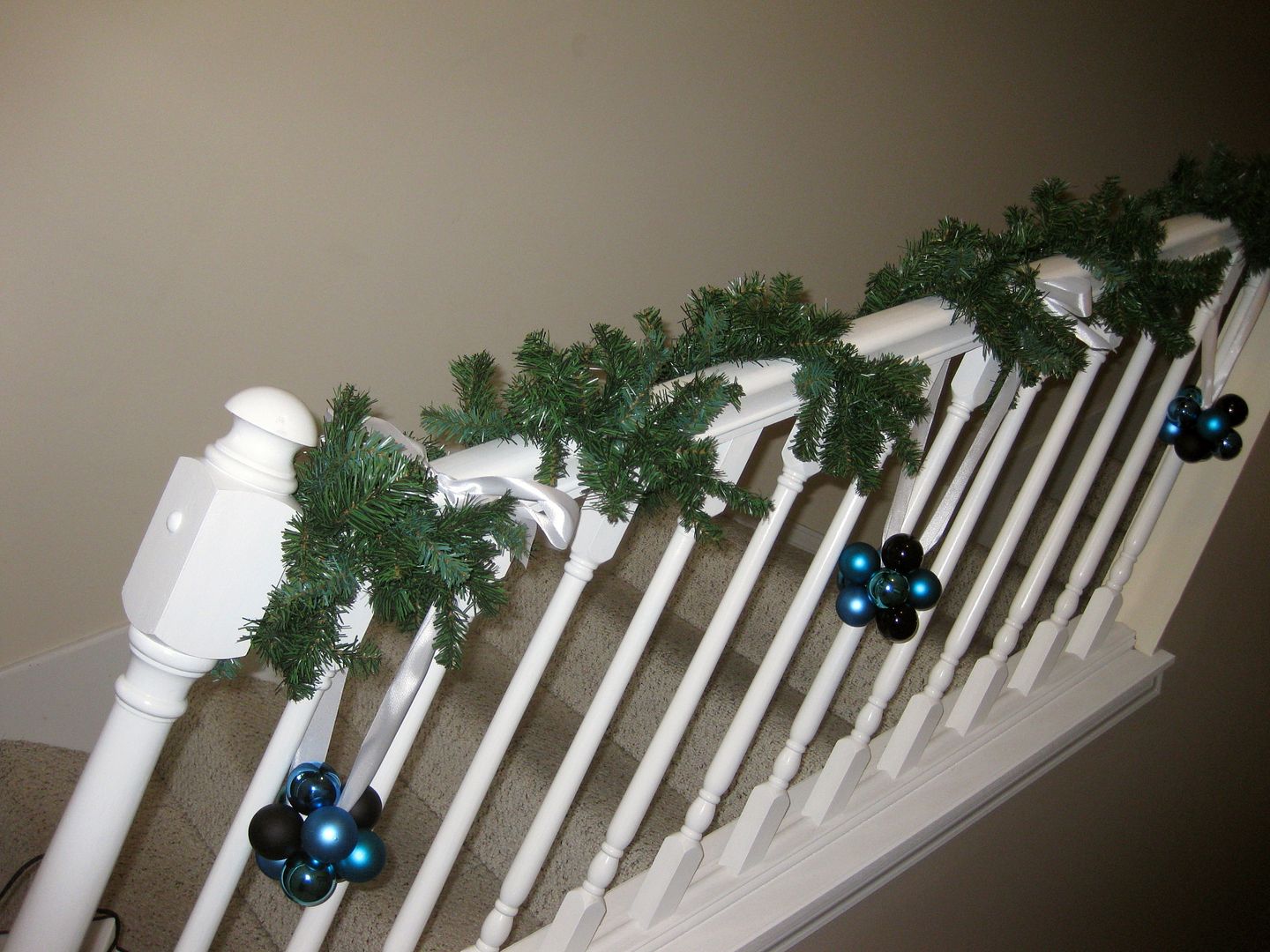 On a side note, you may have noticed that my entryway is now a different color. I got so sick of the light blue that one weekend I decided to paint it. It is now a beautiful, warm beige.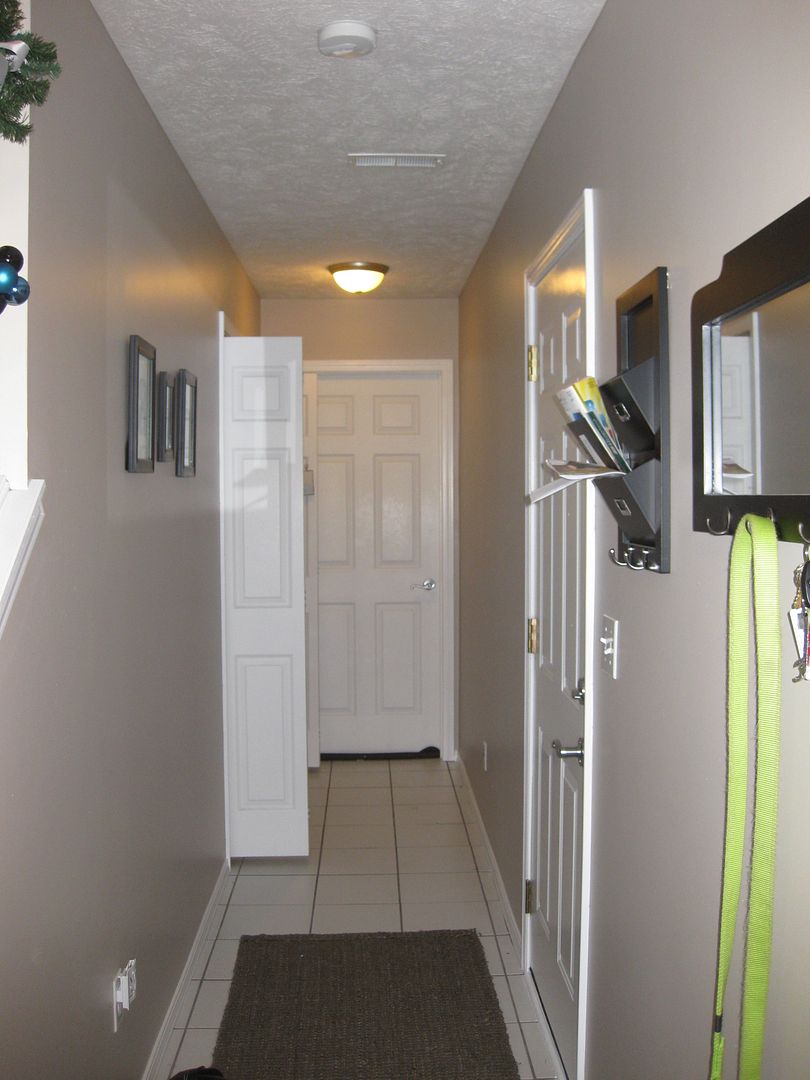 It makes it look much warmer down there, I think.
Anyway, back to the Christmas decorations!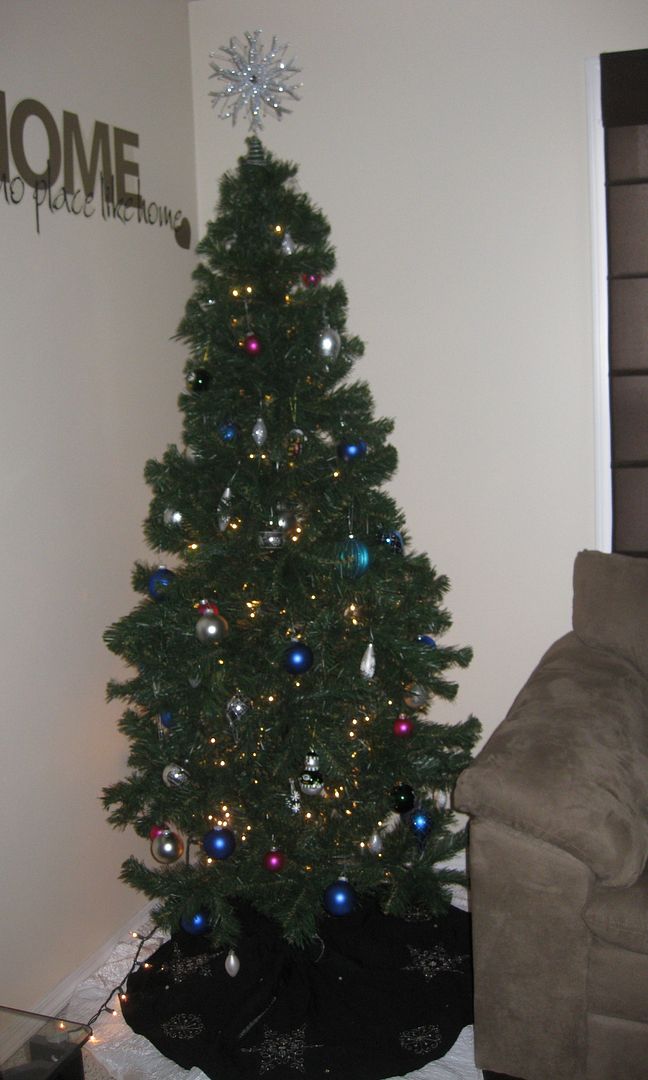 The hubs promised me we could get a new
tree for next Christmas. This one is so
pathetic looking...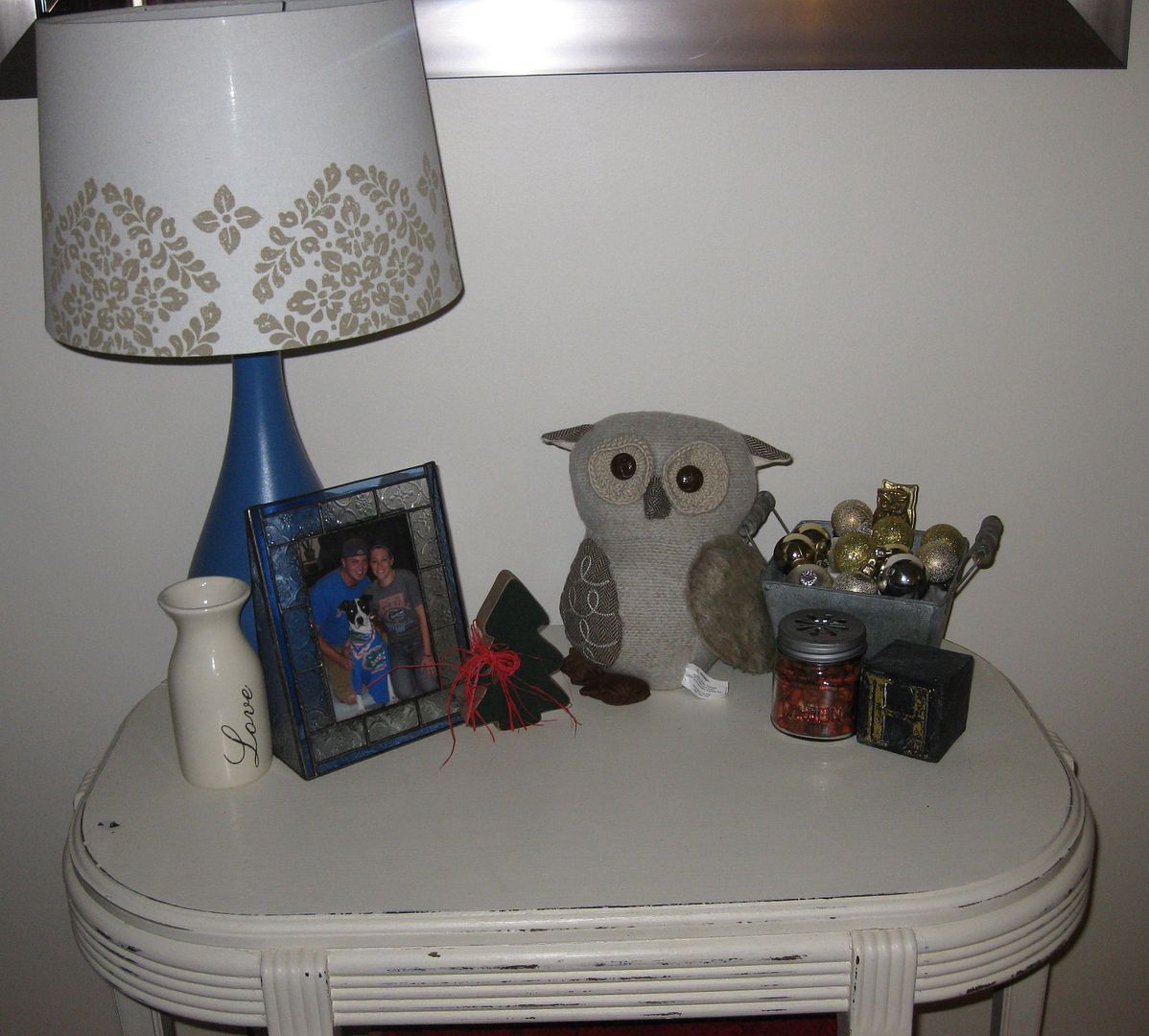 I found that adorable little owl at Kohl's on Black Friday for $11. I
couldn't resist!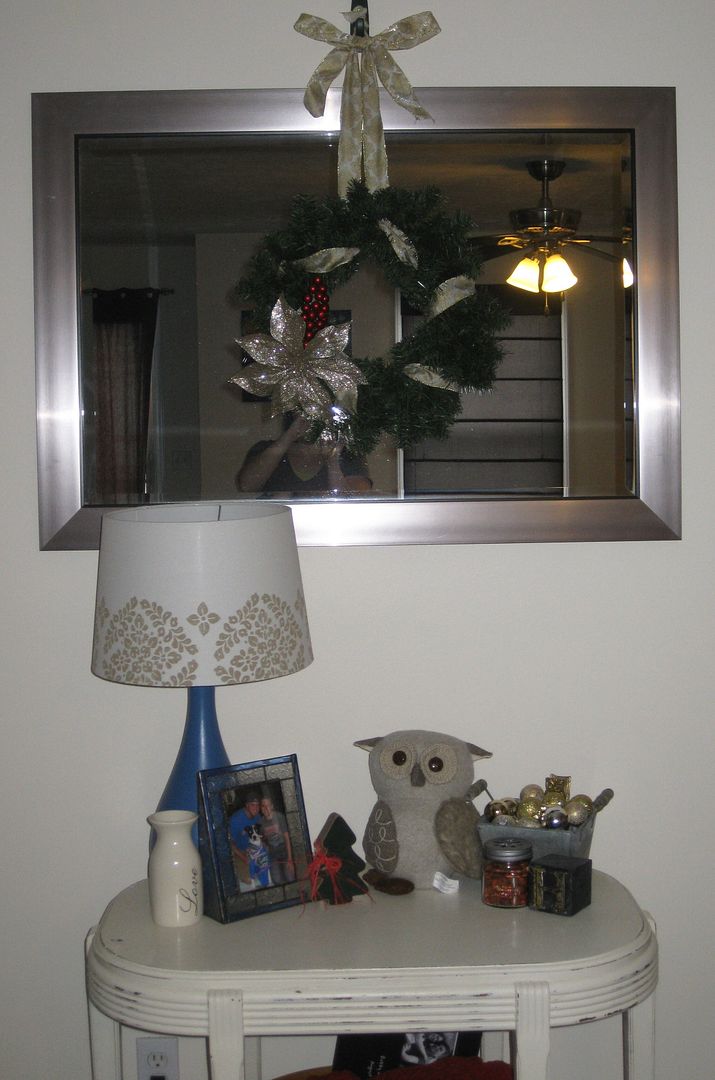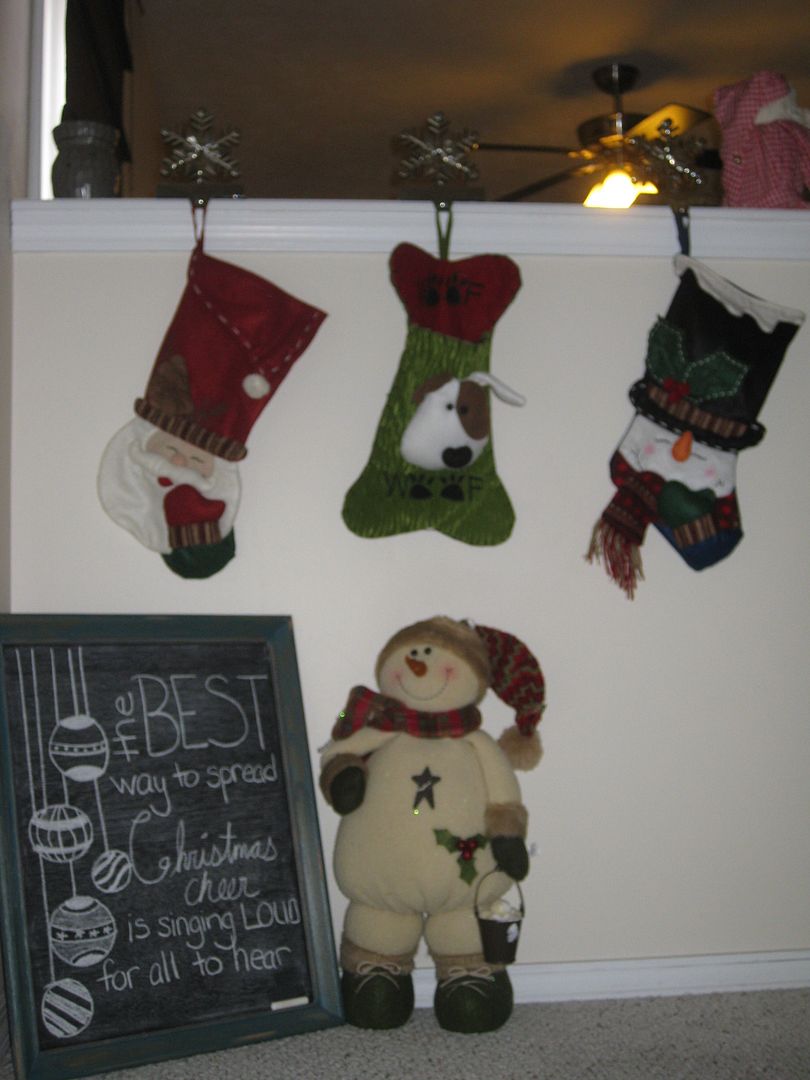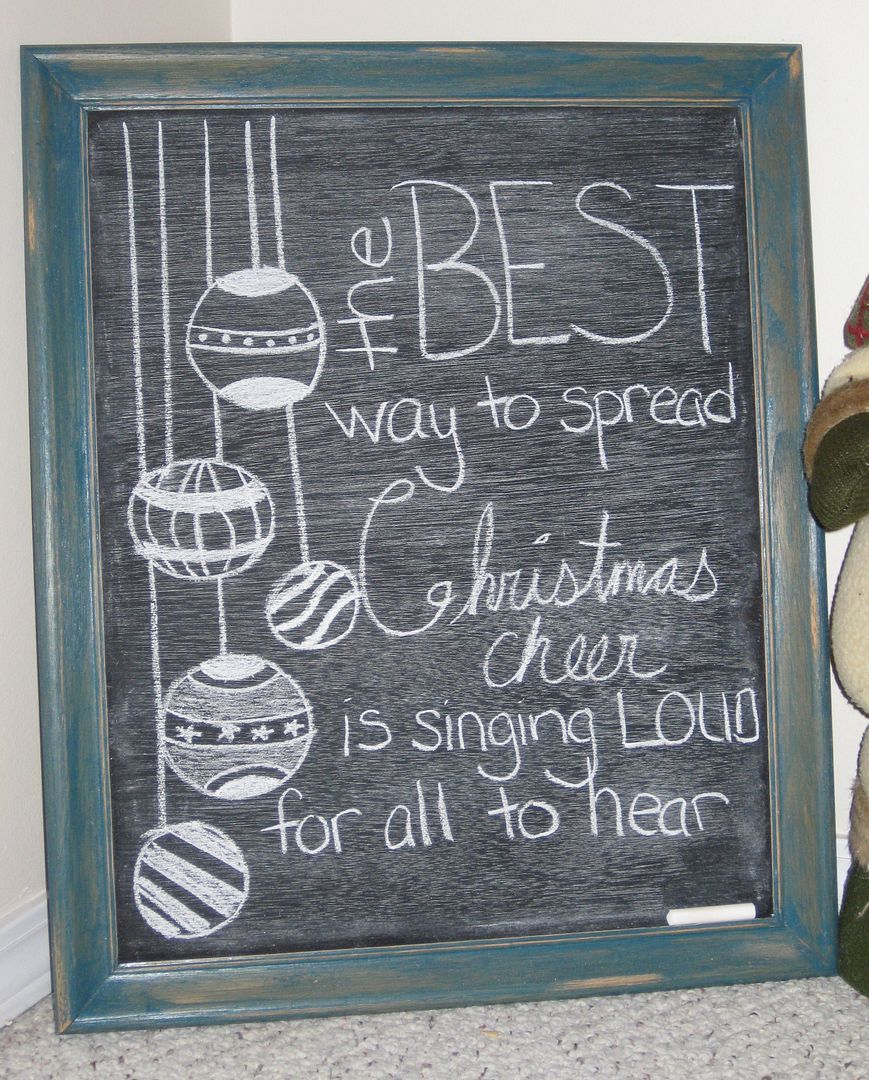 Oh, Elf, how I love you!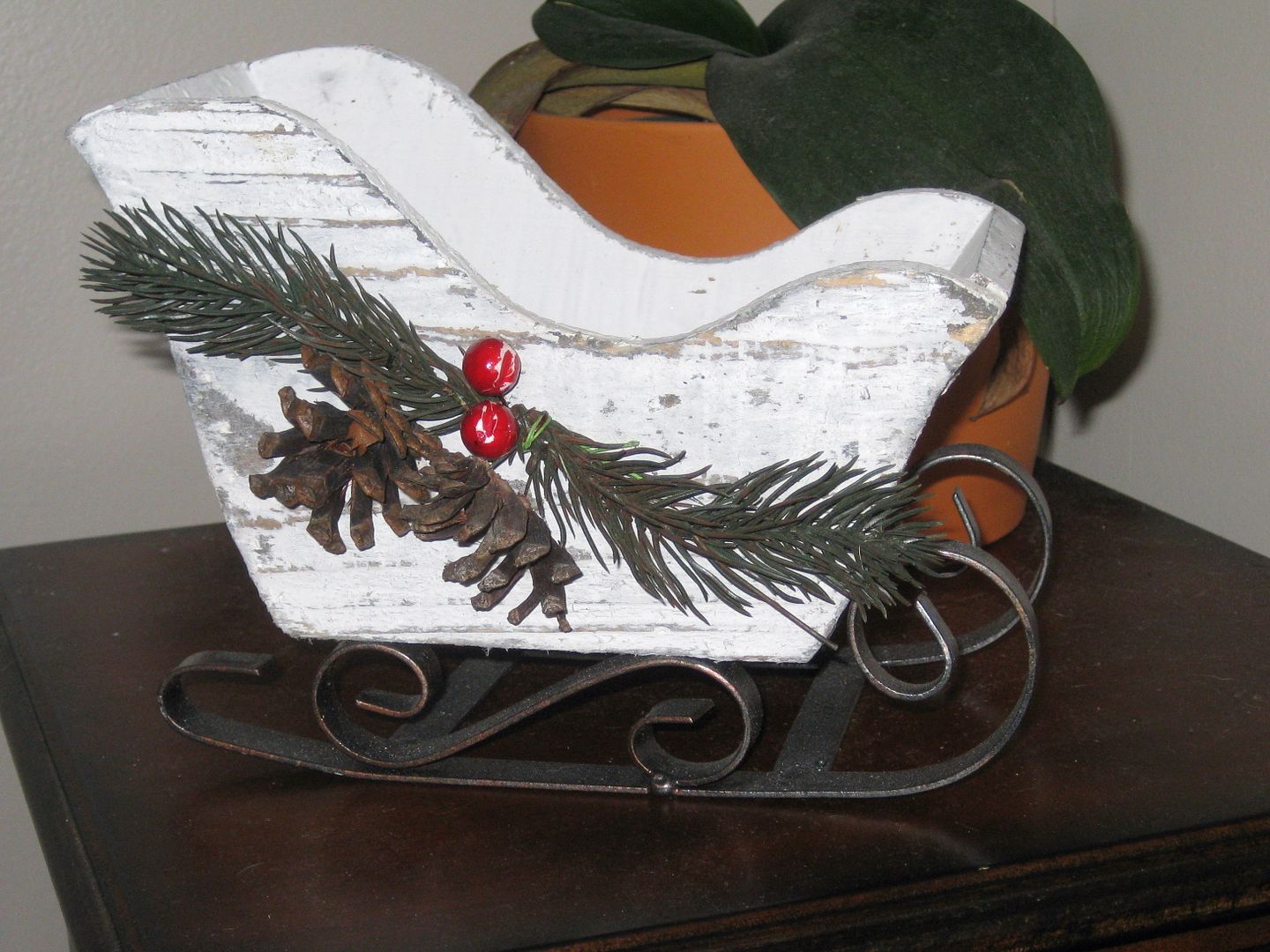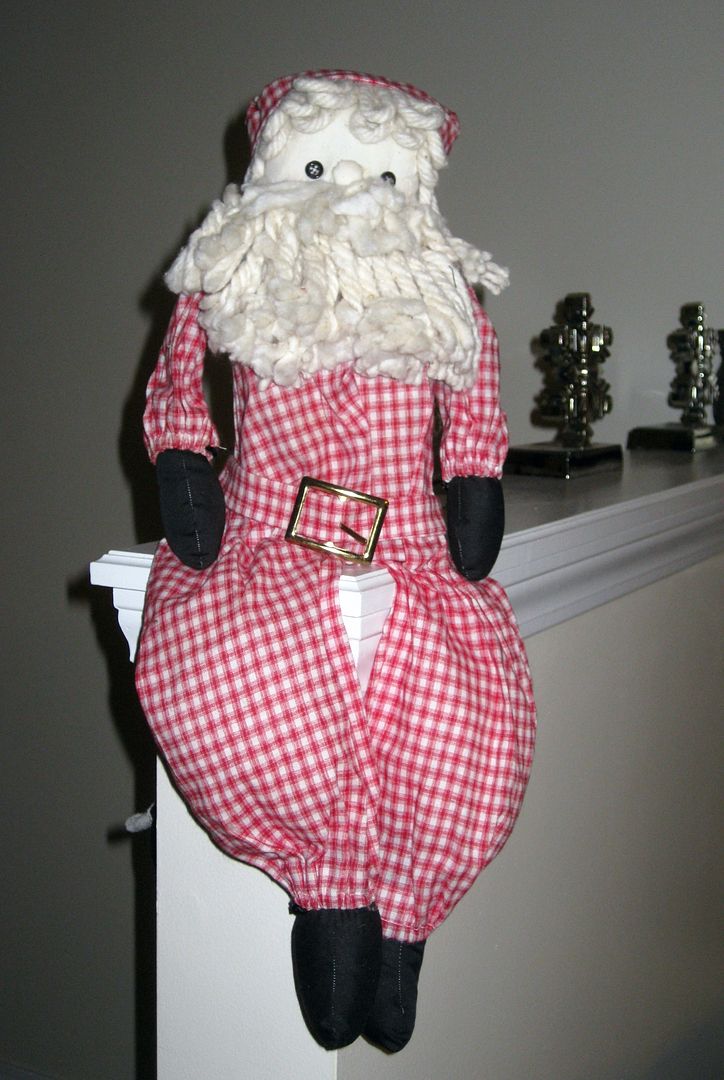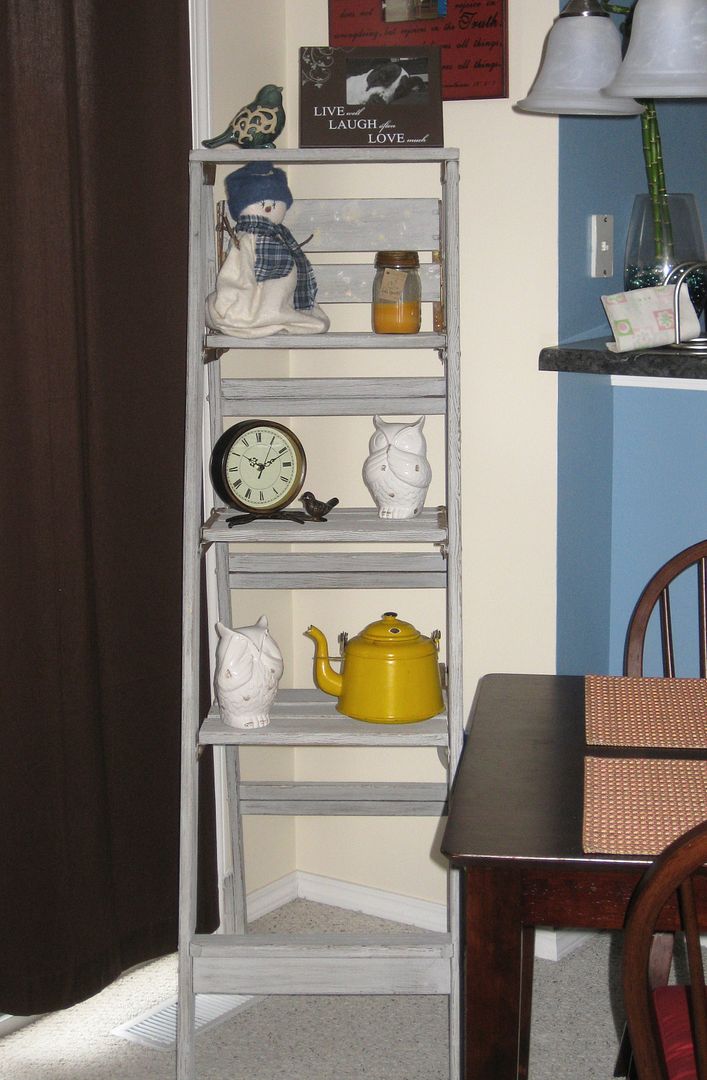 I had to move my ladder due to the location
of the Christmas tree. It doesn't really
work anywhere else in the house, but
this'll have to do for now.
So that's all of our inside decorations. The hubs swears he'll get the outside lights up this week sometime.
Now, as promised, a note about Black Friday. My husband has been wanting a "big TV" for at least two years now. So, me being the awesome wife I am, told him that if he found one he really liked on Black Friday and it was a decent price, he could get it. He ended up finding a 52 inch Sharp Aquos LED (which basically means it's a smart TV) for $799 at Best Buy. His parents will give him $300 toward the TV at Christmas, and combine that with the amount I usually spend on him for the holidays and the TV only cost us $299. I'd say that's a pretty good deal.
Well this monstrosity of a television now takes up a third of the wall in the living room. It is HUGE. Maybe it's just the difference between the 32 inch TV we used to have and the extra 20 inches... I don't know. It's got a beautiful picture and all, but it is gigantic! I feel like everything I did over the years to make my living room look nice has now been totally destroyed by this behemoth. I know that this is not a permanent situation since we will not be in this townhouse forever, but it's just too much TV for our little room. Ugh.
Anybody else find some good Black Friday deals? Or maybe you too have a husband with a gigantic TV and have some coping skills for me?